Social Diabetes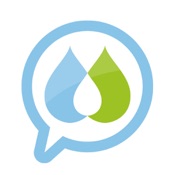 SocialDiabetes
Mar: "With SocialDiabetes I dropped my HbA1c of 7.5 to 6.3 !! Thank you!"
Social Diabetes is a self-management system for Type 1 and Type 2 Diabetes Mellitus.
SocialDiabetes is a CE Medical Device, Council Directive 93/42/EEC that meets the highest standards of safety and quality.
Thousands of people use SocialDiabetes to manage their Diabetes. With SocialDiabetes you take control of your diabetes in an easy and intuitive way. You remember what you ate one day, how much insulin you needed and how your blood sugar level was afterwards. You can correct the insulin or follow the application's recommendations. Use SocialDiabetes to improve and learn about your habits and reactions every day. Never forget a control, and follow the application's intelligent and personalized advice to prevent nocturnal hypoglycaemia. Check the graphs to visually track your progress. It contains a list of 11,000+ foods and their nutritional properties, taken from the databases around the world, including the U.S., the U.K. and Spain.
Use Menarini GlucoCard SM BLE or iHealth glucometers.
Connect your application to the cloud, share recipes, and learn from other users. Take the experiences of many, many others to improve your own experience or invite your doctor to manage and track your diabetes remotely in real-time, and adjust your insulin and carbohydrates when necessary.
SocialDiabetes can be used with multiple devices or from any browser, always synchronized, always current.
SocialDiabetes leads to self-management and empowerment. Nobody knows your diabetes better than you.
Use under the supervision of your doctor.
Remember:
We want to make your life easier and more fun! And at the same time take care of you.
Media communication:
Selected as Best Healthcare app 2012 by the United Nations and UNESCO.
http://www.wsa-mobile.org
Selected as one of the Top 3 apps by the American Association AARP for the control of diabetes
http://www.aarp.org/espanol/hogar-familia/tecnologia/info-06-2012/apps-para-controlar-diabetes.html
AC ADC Best in Apps, AppCircus Winner 2013 at Los Angeles, California
Winner App at Mobile Premier Awards. BIG IMPACT AWARD at the MWC BARCELONA 2014

http://www.mobilehealthglobal.com/in-the-news/news/29/socialdiabetes-is-the-winner-application-of-the-big-impact-award-at-the-mwc-barcelona-2014
Now with Apple Health integration, you can record and read values as glucose, execercise, carbohydrates, blood pressure.
Continued use of GPS running in the background can dramatically decrease battery life.
※説明はiTunes掲載のものを表示しています。Android版の説明はGoogle Playでご確認ください。