Meditation Studio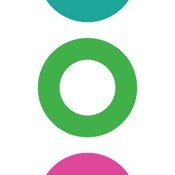 Meditation Studio – Guided meditations and Courses
⁃ Featured by Apple as "10 Best Apps of the Year" 2016
⁃ Featured by TIME as "50 Best Apps of the Year" 2016
⁃ Recommended by: Forbes, Inc., Refinery 29, Huffington Post, Well and Good, Greatist, Celebuzz, Yahoo! Beauty, and many more
The mind is complicated, but meditation doesn't have to be. Untangle your mind with Meditation Studio.
Get a diverse selection of over 250 guided meditations featuring different teachers and styles. Focus on your intention or dive deep into a meditation topic with exclusive collections and courses.
Find out even more and try a meditation at www.meditationstudioapp.com
——————————–
Refinery 29 – "If you're looking to get your Zen on, Meditation Studio is a simple, beautiful way to get guidance."
Inc. – "Meditation Studio, the newest app that wants to help you find mindfulness at the push of the button."
Forbes – "Meditation Studio is a powerful solution to your problems"
Greatist – "Meditation Studio. A meditation app you'll actually use"
Well and Good – "Ongoing access to the all-you-can eat mindfulness buffet"
Celebuzz – "Meditation Studio is on our list of products that we are currently obsessed with."
Yahoo Beauty – "Meditate your stress and wrinkles away with Meditation Studio App"
——————————–
COLLECTIONS
Receive unlimited access to curated meditation collections to give a specific area of your life some extra love. Collections and topics include:
Be Healthy: Receive the tools you need to keep your mind and body healthy
◦ Stress, Sleep, Anxiety, Pain
Be Awesome: Boost your mood and find your inner awesome
◦ Happiness, Performance, Confidence
Be Kind: Cultivate a sense of forgiveness, compassion, and self-love
◦ Compassion, Relationships
Be Curious: Find your perfect fit by exploring different meditation styles
◦ Quick Breaks, Long Breaks, Zen
Just For: Meditations to meet the needs of specific communities, people, and careers
◦ Moms, Kids, Teens, Quarterlife, Veterans, First Responders
COURSES
Get step-by-step guidance for a deeper dive into specific meditation topics:
◦ Meditation Essentials
◦ Uncovering Happiness
◦ Changing Habits
TEACHERS
Be guided by today's leading meditation experts. Featuring over 30 teachers including Elisha Goldstein, Chrissy Carter, Michael Apollo, Ashley Turner, and more, there's a wide range of styles to explore.
STUDIO
Build a personalized meditation library with guided meditations from today's top meditation experts. Play meditations anytime, anywhere – no internet connection needed after downloading.
SCHEDULE
Track your progress, schedule meditation sessions, and stay focused on your practice with the scheduling tool.
SEARCH
Quickly find a meditation to suit your mood. Easily filter meditations by Duration, Type or Teacher.
ENDING SOUND
Choose from a selection of calming sounds to indicate the end of a mediation.
3D TOUCH
Play your Most Recent, Most Played and next Scheduled sessions from your homescreen. Also Search to quickly find a meditation to suit your current mood.
HEALTH CONNECTIONS
Connect to the Health app and log Mindful Minutes or Jawbone UP to log all your mind and body activities in one place for easy tracking.
MORE
⁃ Small download sizes
⁃ Developed and taught by qualified meditation teachers
We'd love to hear your feedback. Please send us your ideas for improving Meditation Studio by emailing info@meditationstudioapp.com. Unfortunately, we can't respond to your comments here on the App Store.
CONNECT WITH US
Website – http://meditationstudioapp.com
Facebook – http://facebook.com/MeditationStudioApp
Twitter – @MeditationsApp
Instagram – http://instagram.com/meditationstudioapp/
Podcast – http://meditationstudioapp.com/untangle
※説明はiTunes掲載のものを表示しています。Android版の説明はGoogle Playでご確認ください。